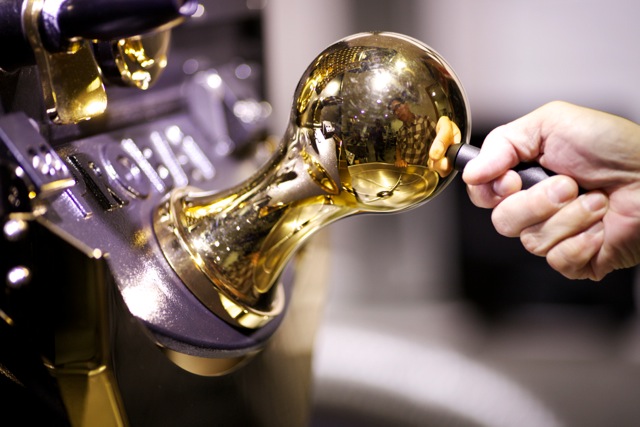 Happy Bean Roastery is a local specialty and premium coffee roaster in Hong Kong. We believe a good cup of coffee comes from two major factors: the quality of the beans and the time between roasting and consumption. We source quality beans from different regions of the world, and we follow our "roast-to-order" principle, meaning our coffees are freshly roasted based on customers' orders.
Our key business focus is from supplying premium coffee & tea, equipment & accessories, to site setup consultation for cafes, offices and restaurants through our wholesale channel. Please feel free to contact us if you are interested in tasting our coffee or free consultation on shop modification. Providing best services is our #1 priority!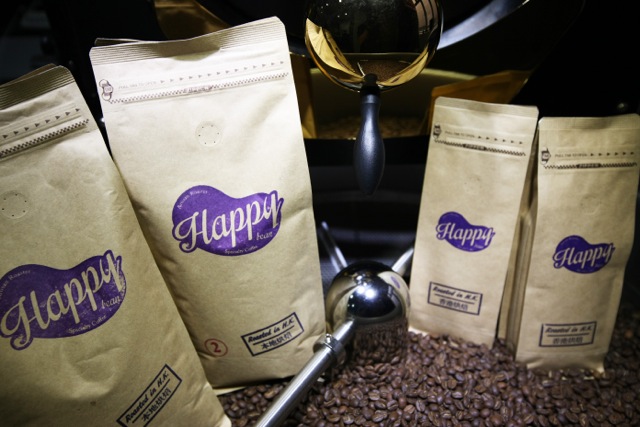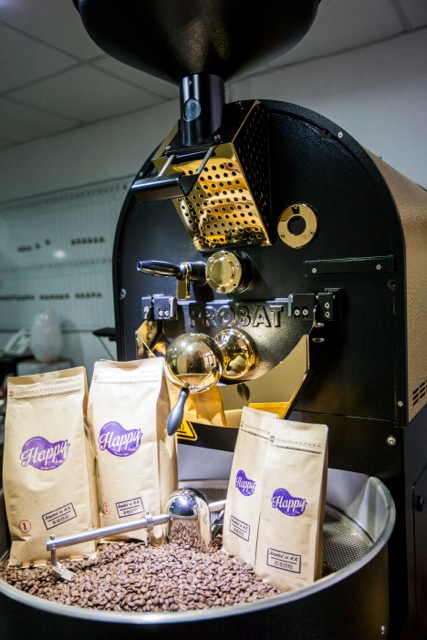 Our bean resources are purposely limited to first-grade 100% Arabica green beans.  Due to the high quality of the green beans we bring in, each bag of beans arrives to the shop can go straight to the roaster without any major work of hand-pick for elimination of bad beans.  We only need to pick out a few imperfect roasted beans at the end!
Our green bean supplier is a major provider of top quality beans in Asia.  That is how Happy Bean Roastery can assure the unlimited supply of wonderful coffee to you!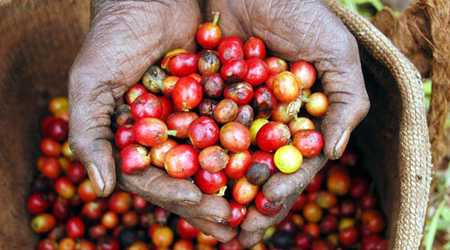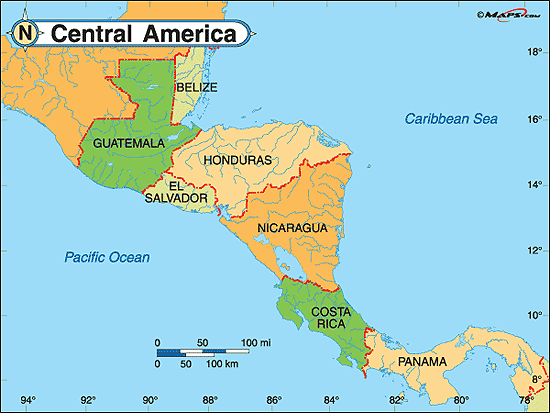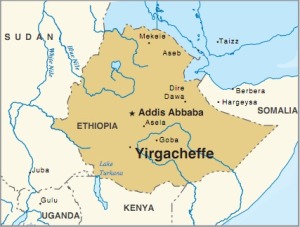 The facility is equipped with the latest German PROBAT Probatone shop roaster.  Probat was established in 1868 and its drum roasters are very popular in the roasting industry.  The solid built Probat roasters can sure help to guarantee the full-body wonderful taste of coffee, and more importantly, to deliver consistency.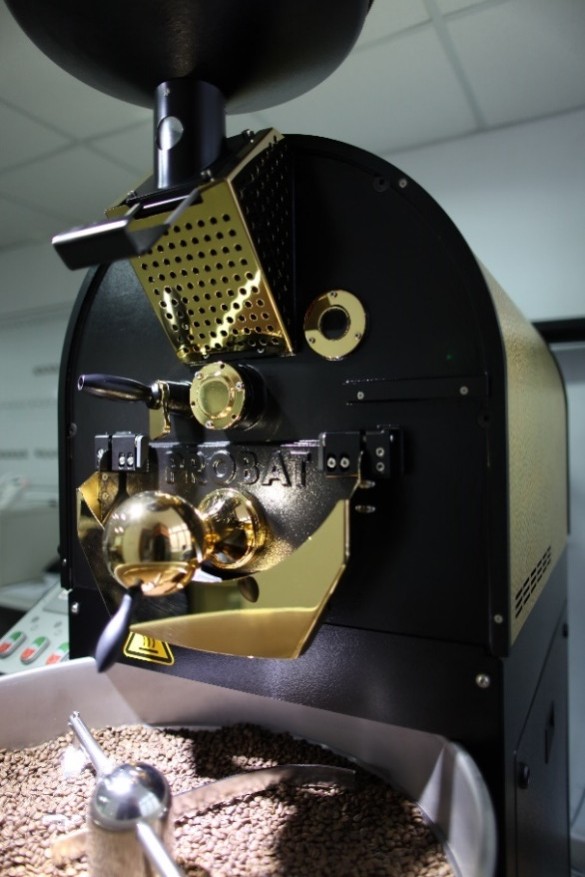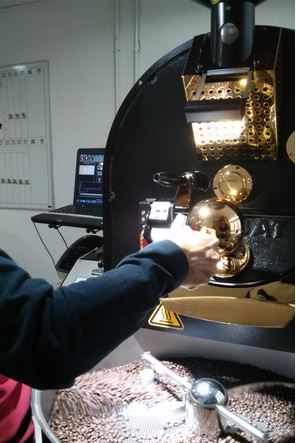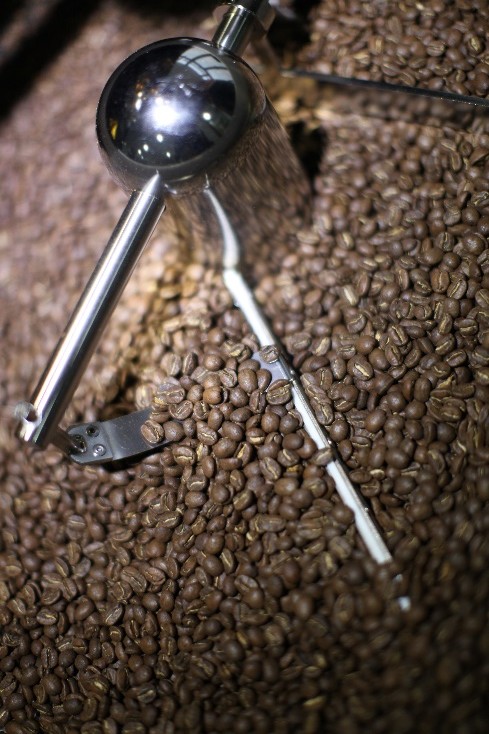 ---
We sketched each roasting profile from zero.  That means our SCAE & SCAA certified roast master applied his skills, sensory system and experience to begin the roasts.  With multiple fine tunes on profiling each origin of beans, we can assure the final result is at its optimal level!  Unless by special request, most of our coffee beans are roasted to Medium level (Medium – High – City Roast) that retains most natural flavors of the beans.  This roast level is suitable for various brewing methods. For espresso drinks, sometimes you need to "age" the beans a bit because the freshly roasted beans might be too fresh when brewed by commercial espresso machines!
When we established this roasting shop, we did not start from thinking of how to run the business.  We naturally applied our passion of seeking good cups of coffee and a mission of providing tasty coffee that you don't "have to" add sugar and milk.  With that said, the business model was easily laid out with 3 controllable key factors for tasty coffee.
– Bring in top grade, 100% Arabica green coffee beans in fair and market oriented price tags.
– Buy a reliable German Probat commercial shop roaster that can produce a minimum of 100 kg of "freshly roasted coffee" daily.
– Employ SCAA & SCAE certified roast master to create great profiles that mapped out the consistency of repeated tasty coffee supply.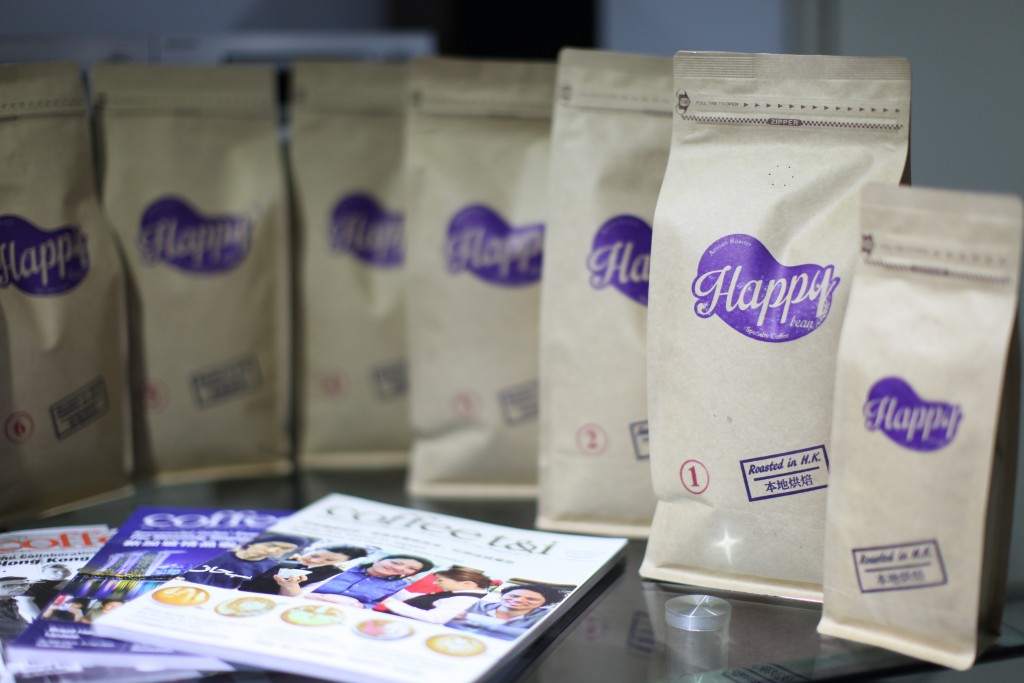 Freshly roasted WHOLE BEANS – ALL roasted in Hong Kong
1) Classic Blend – Southern American beans blended with Indonesian beans
 – Traditional taste with balanced body, very low acidity with herbal flavor and good aftertaste
2) House Blend – Southern American beans blended with African beans
 – Very balanced body and good acidity with noticeable fruity flavors and aftertaste
3) Single Origins – Southern American, Central American, and African
(A) WHOLESALE & COFFEE BAR SETUP (CAFES, RESTAURANT CHAIN, HOTEL, CORPORATES…)
Beans for BUNN auto brewing machines (or other brands) pour-over type coffee:
- Packed in single brew pack (350 grams), minimum order is 80 bags per month
Beans for espresso and espresso base drinks:
- Packed in 1 kg (2.2 pounds) or 2 kg (4.4 pounds) per pack, minimum order is 20 kg per month
- Please call (852) 2628-5088, or Whatsapp (852) 6307-3079, or email to info@happybeanroastery.com for wholesale price details
(B) RETAIL
- Packed in 200 or 500 gram bag.  "Roast-to-Order" your coffee, order by TUESDAY 6 pm weekly
- Please call (852) 2628-5088, or Whatsapp (852) 6307-3079, or email to info@happybeanroastery.com
1) Blends
     200 g (12 ~ cups) —– HK$ 85
     500 g (32 ~ cups) —– HK$ 200
2) African Ethiopia Yirgacheffe Washed or Natural
     200 g (12 ~ cups) —– HK$ 99
     500 g (32 ~ cups) —– HK$ 220
3) Others (Panama, Kenya, Indonesia, Honduras, Blue Mountain)
     Please contact us for further details.
(C) O. E. M.    Customize YOUR unique, high quality coffee for your cafe, in your OWN brand!
200g or 1 kg package.
- Please call (852) 2628-5088, or Whatsapp (852) 6307-3079, or email to info@happybeanroastery.com
(D) DRIP BAGS (Assorted or Single Origin coffee) – CONVENIENT for daily coffee at WORK or TRAVEL
1) 5 Bags (12 g each) Pack —– HK$ 59
2) 5 Bags (12 g each) + Luminarc (Made in France) glass mug (250 ml) Combo —- HK$ 75
3) 8 Bags (12 g each) Pack —– HK$ 95
(E) Brewing equipment (home or commercial use)
       1)  HARIO (Made in Japan) — hand drip tools and accessories
2) YAMA (Made in Taiwan) — syphon. halogen beam heater, cold drip tower and accessories
3) ECM (Made in Germany) — espresso machines (home and commercial grade)
4) NUOVA SIMONELLI (Made in Italy) — espresso machines (commercial grade)
5) ANFIM (Made in Italy) — grinders (commercial grade)
- Please call (852) 2628-5088, or Whatsapp (852) 6307-3079, or email to info@happybeanroastery.com for more details.  
Happy Bean Roastery Company Limited
開心豆咖啡烘焙有限公司
Telephone:
Shop: (852) 2628-5088
Whatsapp: (852) 6307-3079
FAX: (852) 2628-5728
Email:
info@happybeanroastery.com
Facebook:
www.facebook.com/happybeanroasterycompany
Roasting Shop & Retail Address:
Flat 4, 11/F, Winsum Industrial Building, 588-592 Castle Peak Road, Lai Chi Kok, Kowloon, Hong Kong  MTR: Lai Chi Kok exit B1
香港九龍荔枝角青山道588-592號永盛工業大廈11樓4室   MTR: 荔枝角 B1 出口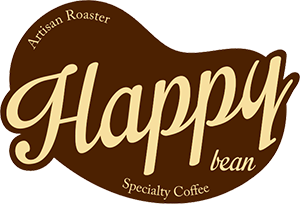 ---